You're ready to open
and pour your favorite wine.
Would you like to enhance your tasting experience?
BRING THE TASTING ROOM EXPERIENCE TO YOUR HOME™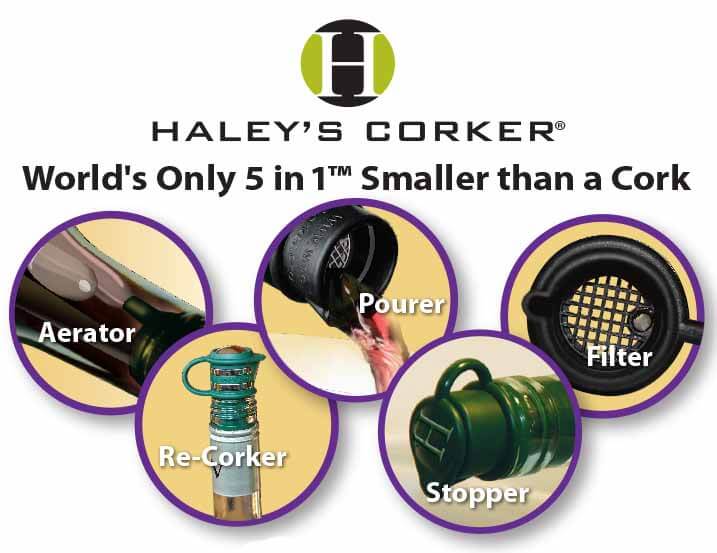 AERATES YOUR WINE
Built-in aerator instantly enhances the bouquet and flavor of your wine.


RE-CORKS YOUR BOTTLE
Never struggle with a cork again! Reseals bottle snuggly, prevents evaporation and degradation and preserves your wine.


PROVIDES DRIP FREE POURING
Our specially designed lip provides drip-free pour control.


IT'S A BOTTLE STOPPER
Feel confident storing your wine spill-proof on its side in the refrigerator. Keeps fruit flies out.


FILTERS YOUR WINE
Prevents cork residue, sediment & tartrates from entering your glass.
We created the essential wine tool everyone needs.
Wine connoisseurs, Winemakers and Tasting Room Managers prefer the Haley's Corker® because it complements the wine experience.
WHAT OUR CUSTOMERS SAY ABOUT HALEY'S CORKER®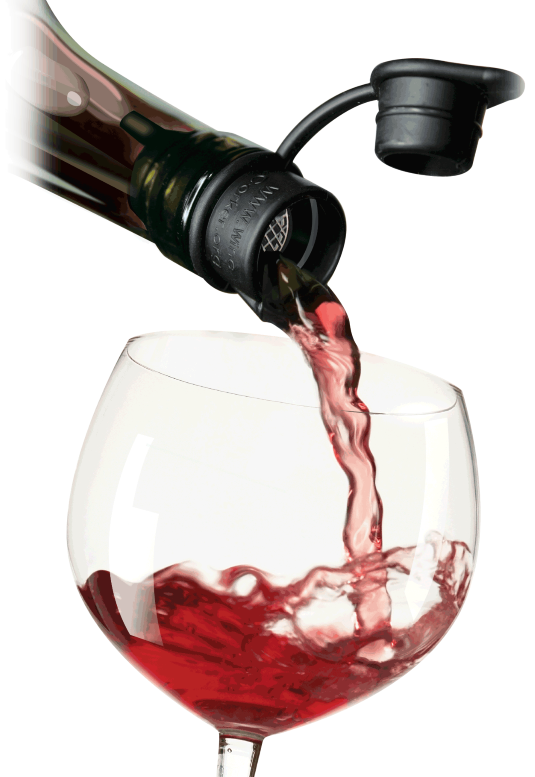 "No other wine stopper compares to yours. The design is simple and so perfectly functional. It complements the bottle design, and it just works – beautifully.."
"Any wine tastes better through Haley's Corker, my favorite wine tool. Once you use it, you'll want more to share with family and friends."
"I use them for pouring in the Tasting Room and I wouldn't use anything else."
"The built-in aerator in the Haley's Corker makes my Jack Daniels taste even better. I like to say it jacks up my Jack!"